NT technology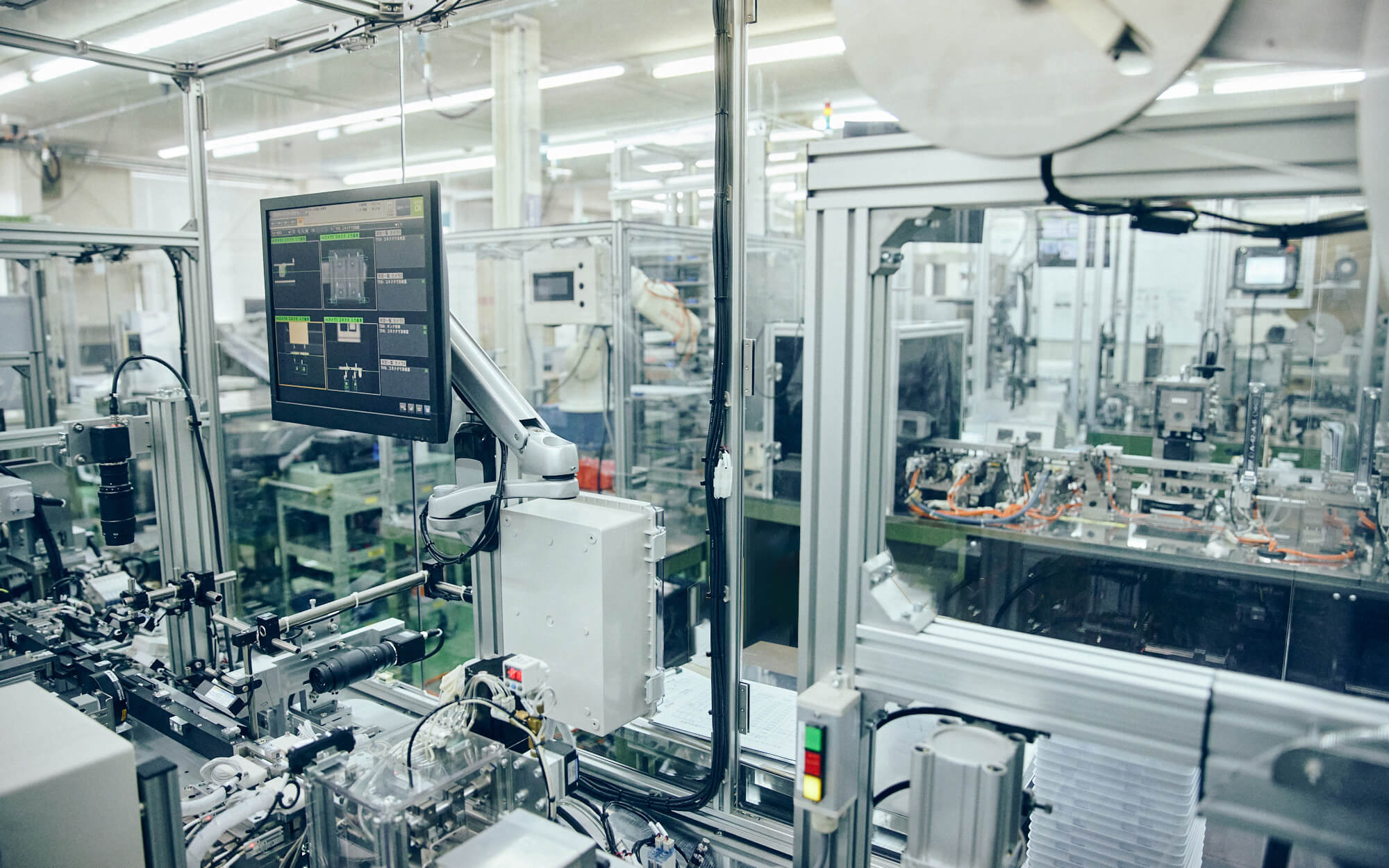 Production
In addition to the experience and know-how related to "manufacturing" that we have accumulated since our founding, we have realized concurrent engineering by conducting preliminary verification using the latest CAE, and have realized quick start-up of equipment by simultaneously proceeding with multiple processes. increase. The production engineering department is constantly cultivating technological capabilities to create new manufacturing technologies.
Realization of integrated connector production

Connectors are manufactured by combining stamping products and molded products. Nippon-Tanshi has achieved a stable supply to customers by building an integrated production system that completes everything in one factory and pursuing mass production efficiency.
Design and manufacture equipment in-house by making full use of production technology

Nippon-Tanshi is design and manufacture press dies, molding dies, in-house assembly machines, and peripheral equipment in-house. We also provide product warranty by making various efforts to automatically detect changes in products during production.
Creating a clean production environment

At the Hanaizumi Factory, which is a mass production base, a pressure difference in air is provided for each room to keep the air flow at the production site constant, thereby preventing foreign matter from adhering to the product. In addition, we have set up a clean factory to suppress the occurrence of defective products in a high-clean environment and realize stable production.
Promotion of "visualization" of operating status of production equipment

By "visualizing" the operating status of production equipment in real time, we are able to grasp the daily production progress status and improve production efficiency, and supply products in a timely manner.